After years of use, the old trampoline in your yard must be something you don't want to use. Although it once brought a lot of joy to your family, it's time to hang up the spring and let the trampoline retire.
Maybe it's because your kids have grown up, or because they've been used for a long time, the trampoline has become less reliable, and many people want to throw away the old trampoline.
But don't throw it in the trash, use these ideas to upcycle your old trampoline.
CREATE A HANGING HIDEOUT OR BED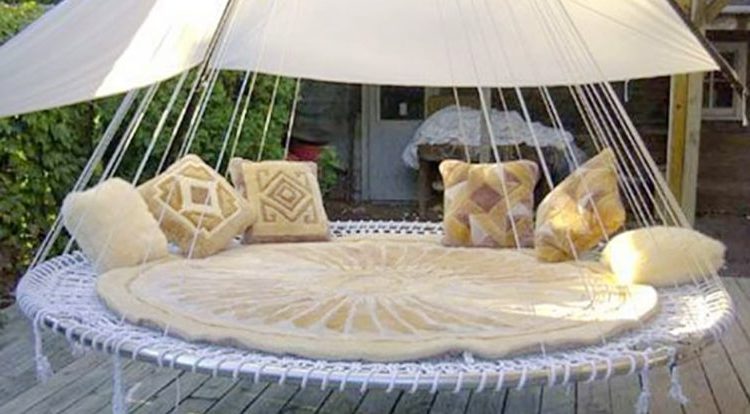 Those designer hanging beds can cost thousands of dollars. You can make your own swing bed with your old trampoline frame, a little fabric, and a few tools and supplies.
Swing beds can be transformed into a child's hideout, or a fun place for adults to relax. And they can be used indoors or outdoors, depending on the type of fabric you use.
Here's what you'll need:
Trampoline ring with the springs and jumping mat still attached.
Sheet and/or fabric.
Mattress or foam padding.
Screwdriver.
Chain.
Braided rope.
Pillows and blankets.
To build your swing bed, you'll need to cover the spring and mat using the sheet and/or fabric you've chosen.
Some versions of the swing bed have a tent-like appearance, while others are open with just a series of ropes attaching the frame to the chain and hook.
Decide on which look you want. The tent look is great for a child's hideout or for a cocoon-like hammock. Just remember that you'll need some extra fabric for this version.
A BACKYARD GARDEN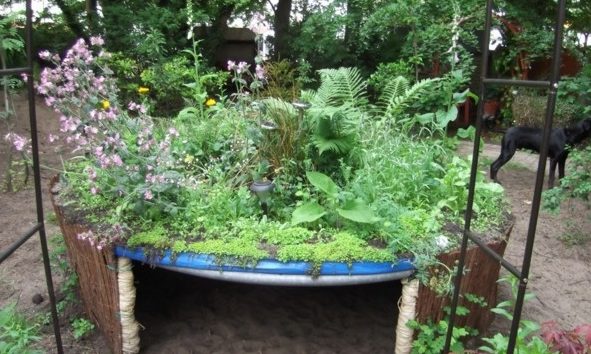 Use your old trampoline frame to build an outdoor garden that keeps pests away. The frame acts as a border to keep your garden neatly contained, while the legs act as a sturdy frame to attach chicken wire fencing.
Some people have gone as far as installing a sprinkler into the middle of the garden to allow for mess-free watering.
The frame legs act as a supportive base for attaching the chicken wire, and will help keep critters away from your vegetables.
This project is inexpensive, and a great way to get introduced to gardening. You already have the trampoline. Now you just need the fencing and seeds to bring your garden to life.
A SHADY OUTDOOR AWNING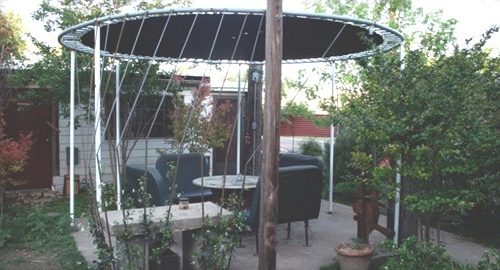 Create the perfect outdoor space by using your old trampoline as an awning. The frame, jumping mat and springs make a great cover for sunny outdoor patios.
For this project, you'll want to detach the legs of the frame, and attach tall PVC piping to support the mat. The piping can be as tall or short as you want.
A CHICKEN COOP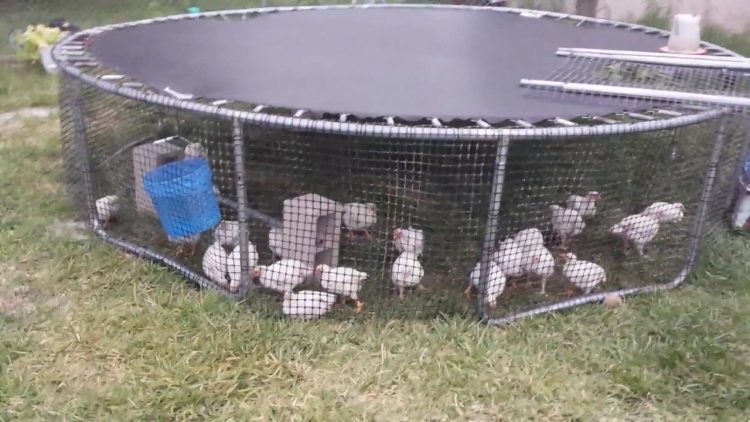 With a few little additions and some creativity, you can transform your old trampoline into a chicken coop. The great thing about this project is that it uses the entire trampoline – legs and all.
To build your chicken coop, start by covering the jumping mat and springs with a weather-resistant material.
Next, cut a large hole in the center of the trampoline.
Wrap chicken wire around the bottom of the trampoline to enclose the area underneath the jumping mat. To keep the chickens from escaping, attach wooden boards to the bottom of the chicken wire where it meets the ground.
You'll need to build a nesting area separately. Once you have one built, you can attach it to the top of the trampoline. Before attaching, place a wooden board in the hole to create a ramp from the grassy area to the nesting area.
If you keep chickens, this DIY coop is one of the best ways to repurpose your old trampoline.
FLORAL ARBOR OR GIANT CHRISTMAS WREATH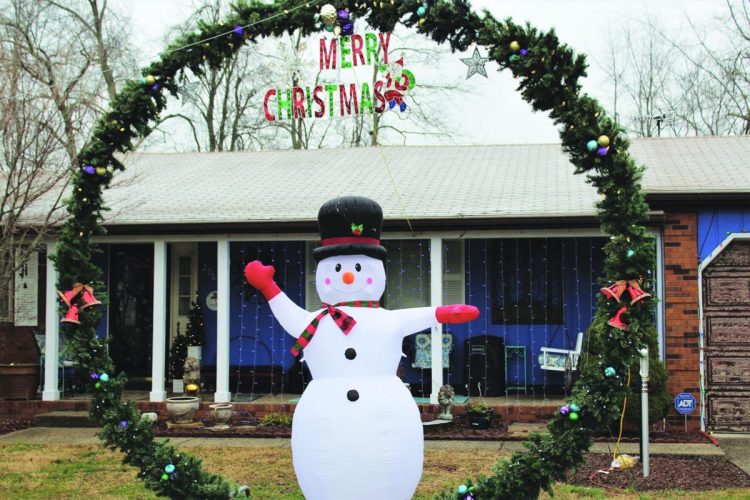 With a little help from nature, you can hide your trampoline's metal frame underneath layers of flowers and greenery to create a striking outdoor feature.
We've seen floral arbors and giant Christmas wreaths (12+ feet diameter) made with old trampoline frames.
For this project, you'll only need the circular portion of the frame, so you'll need to find other uses for the legs, jumping mat and springs.
Creating an arbor will require a little more work, as you'll need to cut the frame in half. The entire circular frame can be used to make the Christmas wreath.
The only thing left to do is add greenery and flowers (if making the arbor). For the wreath, you'll want to add festive embellishments, like ornaments, lights, and ribbons.
AN OUTDOOR MOVIE SCREEN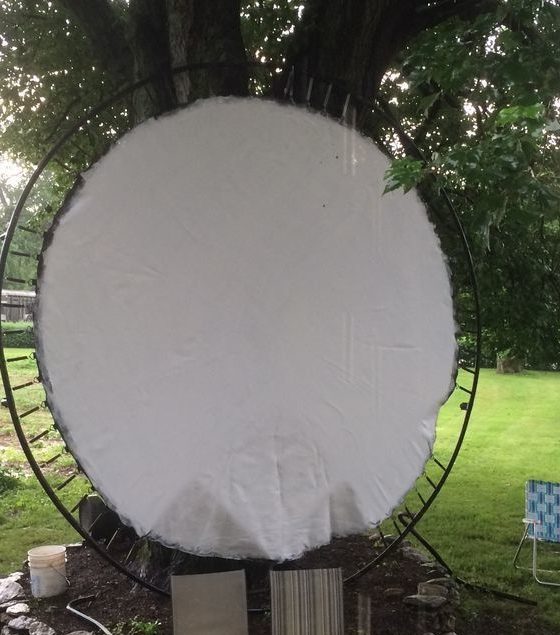 Want to enjoy your favorite movies in your backyard? Turn your trampoline into an outdoor movie screen.
For this project, you'll need the top portion of the trampoline (i.e. everything but the legs). You'll also need to cover the jumping mat with white material, so you can see the film. Choose a fabric that can withstand the elements.
Find a place to attach your DIY outdoor screen. Trees are an excellent place to secure the screen, but you can also attach it to the side of your home, a deck, or any other structure.
GIVE YOUR TRAMPOLINE A NEW LIFE
If you're thinking about getting rid of your trampoline, forget about tossing it in the trash. Upcycle it to give it new life and minimize waste.